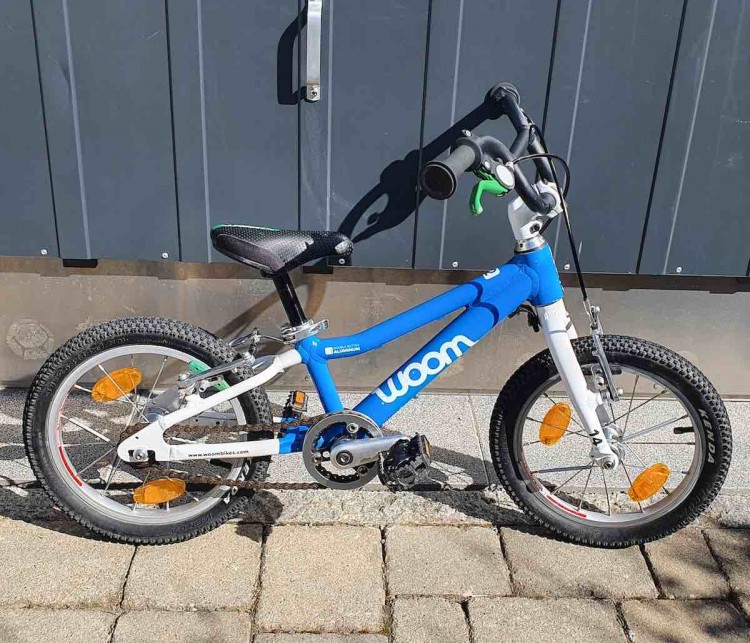 2021 May 07
Balance Bikes
The perfect preparation for your toddler to learn cycling.
Who hasn't seen them yet: little racers with stylish helmets racing next to their mothers and cruising deftly around corners.
Barely more than 2 years old and already on the road on playgrounds and paths.
When to start?
The fun can begin from the age of about 1.5 years. And these special bikes without pedals are a great preparation for cycling.
There are four-wheelers for the littler children. The two-wheeler without pedals helps develop coordination, balance and motor skills. Once the child gets the hang of it, parents love it because a running bike can shorten the morning commute to kindergarten enormously and will keep us parents fit, as we have to run after our child :-)
And when it is time to transition to a proper bike, your child will learn how to handle the pedals in no time and cycle within a few minutes - we have done that and been there - it works like magic :-)
However, it is also important to remember that children are not aware of the dangers on the road and the pavement. At high speeds, they also easily lose control. That's why you should pay special attention to the little ones and teach them, especially on sloping paths.
This makes it all the more important to buy a safety-tested wheel and a helmet. No child should ride a wheel without a helmet.
But when is the right time to buy a balance bike?
The right age to start riding a running bike depends on the child's individual development. The smallest running bikes can be ridden from the age of 1.5 years. At this age, many children are already ready to make their first attempts - slowly, of course. At the latest at the age of two and a half or 3 years, toddlers are ready for a running bike.
Where to buy a balance bike?
It is best to buy the bike in a specialist shop. The child should be able to sit on the saddle with both legs on the ground and both feet completely on the ground. Sitting means that the legs are unloaded and the knees are not completely stretched out. Then it feels safe and can push itself well with its legs on the floor.
But of course depending on your budget you can also get them for a good price second hand on platforms like Ebay Kleinanzeigen or various Facebook groups.
Here you can see a compilation of the most popular wheel brands and their age recommendations. Have fun looking at them, riding with and running after with your child.
We love what we do and hope you love it, too.
Please support us and our work by donating us a coffee or a prosecco :-)
Thank you.
---
---