2022 March 09
Kaiserschlüpfer - special slips for women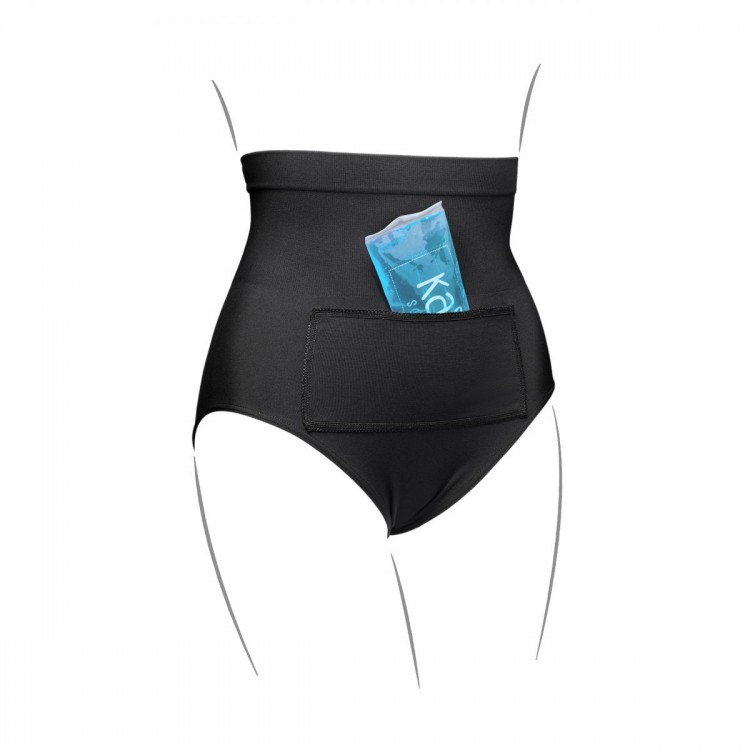 Pre- & post-natal slips & shape wear - also for period & back pain
We want to introduce a very special company producing lots of great slips to help and support you not only during pregnancy and post-partum.

The company & their products
The success story of Kaiserschlüpfer starts with a caesarean section. "After giving birth to my son, I had problems with the pressure on the scar," says Julia. Because no one knew of a comfortable solution at the time, she and her midwife Daniela developed the so called Kaiserschlüpfer. A pair of briefs including a gel pad, protecting and pleasantly cooling the scar. The high support waistband also keeps the belly away from the cicatrice.
Since then, a lot more products have been developed for different situations in a woman's life. They all have one thing in common – they make life little easier for women. "In addition to the Kaiserschlüpfer, we have panties for the time after natural childbirth, pleasant shape wear, briefs for pregnancy and for menstrual- and back problems, including a warmth pad situated the exact spot where it is needed. We also have breast pads for women with breastfeeding problems, leggings for pregnancy and as comfortable shape wear. Furthermore, a Period Box for young girls starting their period hit the market. Just currently, the founders took over "Our Mini Love" – a beautifully crafted label, offering a Mommy-To-Be-Box and other beautiful gifts for pregnant women and young mothers.
The products
You can download their English product guide here:
The Products of Kaiserschlüpfer
Here is the (affiliate) link to order your feel-good products.
March 2022 - Gravidamiga
This blog post has been prepared with the greatest possible care and does not claim to be correct, complete or up-to-date." Picture credit & Text from KAISERSCHLÜPFER, HAMBURG

Tell someone of us today - thank you!
https://www.instagram.com/gravidamiga/
https://www.facebook.com/gravidamiga
or more general information about life in Stuttgart on our partner page
Kiramiga and sign up for our join NEWSLETTER.
We love what we do and hope you love it, too.
Please support us and our work by donating us a coffee or a prosecco :-)
Thank you.
---
---