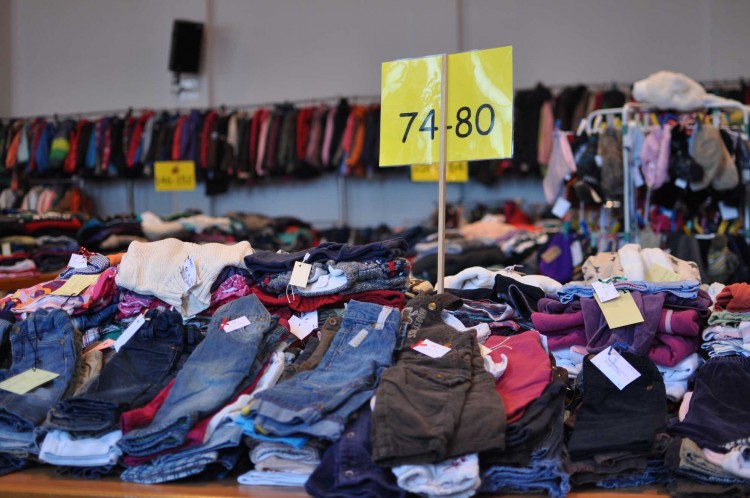 2021 October 10
Buy/Sell & Donate
You have too much children toys & clothes? Looking for a good deal or want to donate? Try this out...
USED TOYS AND CLOTHES - BUY & SELL & Donate
Here are some possibilities in Stuttgart (or German wide) where you can just do that - donate or post your stuff or look for something you need.
There are usually several ways to pass on your used baby and children's clothes (and toys). First of all, you should decide whether you want to donate or sell the things.
Due to the pandemic, the possibilities are unfortunately somewhat reduced. In the following we try to collect the current possibilities:
DONATION STUTTGART
Kinderkaufhaus Zorella Hackstr.9-11, 70190 Stuttgart Tel.: 0711-2684352531 Please make an appointment to make a donation.
The department stores' (social department stores') in Bad Cannstatt, Plochingen, Wangen and Esslingen, donations only here: Warehouse and Logistics/Donation Acceptance Strohgäustraße 24, 70435 Stuttgart Tel.: 0711-327599 - 18
FAIRKAUF 2.handKaufhaus Steiermärkerstr. 53, 70469 Stuttgart Tel.: 0711 65706-0; Donations delivery: Mon-Fri 9.30 a.m.-6 p.m.
DONATION GERMAN WIDE
Used clothing containers of various providers in the region - see picture below
Ebay Kleinanzeigen (only in German) under "zu Verschenken" = donate

www.nebenan.de (only in German - here you need an account but you post in your local neighborhood)

BUY & SELL
Second-hand shops for Children's clothes / Stuttgart
Here you can hand in your well-preserved items and receive a small amount when you sell them or as an advance payment or just browse for yourself. Make sure to check their opening times before you go.
Kinderkaufhaus Zorella, Hackstr. 9-11, 70190 Stuttgart Tel.: 0711-2684352531
Children's second-hand shop Schnäppchen&Häppchen Solitudestr.5 Ludwigsburg Tel.: 07141-9118520
2-Hand-Laden in MüZe Süd, Gebr. Schmid-Weg 13, Stuttgart, Tel.: 0711-2207313
Stöber Ecke, Friedhofstr. 10, Leonberg, Tel.: 07152-7256
S'Windrad, Gablenberger Hauptstr. 111, 70186 Stuttgart, Tel.: 0711-2201538
Zeppelino, Zeppelinstr. 12, 71332 Waiblingen, Tel.: 07151-5004471
Zauberwald, Tübinger Str. 97, 70178 Stuttgart (next to Misch Misch Café)
Facebook Groups
Free Your Stuff Stuttgart (donations only)

Stuttgart Pickers

Stuttgart Maternity/ Babies/ Kids/ Teens Shop and Swap

every 1st & 3rd Friday of the month in our Facebook Group: Gravidamiga Mama Talk or our WhatsAPP group (to join the later contact us).

Websites:
Ebay Kleinanzeigen (only in German) under "zu verschenken" = donate / zu verkaufen = sell

www.nebenan.de (only in German - post in your local neighborhood) both zu verschenken / zu verkaufen
BAZARS (local) - Kindersachenbazar
Here you will usually find a huge selection of second-hand clothes and toys. You can either sell the goods yourself at tables or hand them in beforehand and the bazar team will take over the sale in exchange for a fee.
And of course you can buy your childs entire wardrobe and usually know where the clothes are coming from.
Read more about it here local bazars (children used kids markets).

Due to Corona regulations, only a few bazars are taking place at the moment.
The following links will give you more information and upcoming dates.
Also make sure to check shop windows and lamp posts as often this is the way they are advertised in your local area.

Please let us know, if we can add something to this list as for sure this is not complete. Thank you!
October 2021 - Gravidamiga
This blog post has been prepared with the greatest possible care and does not claim to be correct, complete or up-to-date."

Tell someone of us today - thank you!
https://www.instagram.com/gravidamiga/
https://www.facebook.com/gravidamiga
or more general information about life in Stuttgart on our partner page
Kiramiga and sign up for our join NEWSLETTER.
We love what we do and hope you love it, too.
Please support us and our work by donating us a coffee or a prosecco :-)
Thank you.
---
---