MANUdoc - Almut Kolb
Private Surgery for privately insured or self-payment patients.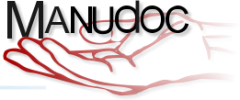 Specialist/MD for surgery & manual therapy procedures, osteopathy - also for babies & children
My work focuses on the individual as a whole, taking into account his or her physical and psychological state, as well as his or her professional and social situation.
I attach particular importance to a holistic diagnosis and consider each of my patients in their entirety. I try to cover a broad field in the diagnosis, so that all complaints can always be treated as a whole.
For this purpose I take the appropriate time for my patients.
The basis of my work is formed by manual procedures, in addition to acupuncture, neural therapy, cupping and homeopathy, with the aim of achieving freedom from complaints permanently and without side effects.
Especially for infants & children - Atlas therapy:
KISS Syndrome
Tonus asymmetry syndrome
Infant scoliosis/slouching syndrome
torticollis
Cry babies

More information about the offered therapies (like atlas therapy, myoreflex therapy, osteopathy, pain therapy, acupuncture ...) on my homepage.