Taylor Steuer
Certified Breastfeeding Specialist & Nutritionist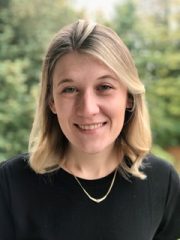 Certified Breastfeeding Specialist & Nutritionist
I am a Certified Breastfeeding Specialist, Nutritionist and a mother to an 8 month old.
Feeding babies has been a passion of mine for several years, long before I became a mother myself. I love connecting with new mothers and mothers to be, and helping them navigate the many ups and downs that breastfeeding may bring.
Whether you need a prenatal consultation, assistance with those first days and weeks post delivery, or simply a listening ear, I offer a range of services that you can choose from to meet your needs.
I am here to provide you with the knowledge and the support that you need to start your feeding journey with your baby, whichever way that may be. I look forward to working with you!