mykidsSAFE - Daniela Kambor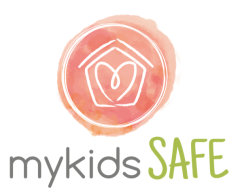 Expert on Child Safety for Babies & Toddlers.
I am Daniela, married, mother of two children and driven by my heart's passion to help parents preventing serious accidents with their children at home.

After my first birth in 2015, I quickly realized that professional but emphatic consulting for parents who needed fundamental advice on child safety at home is hardly to find. I had some quesions myself but all I found was security products to buy. I did not know what products fitted best for a problem, what was the best quality or if there was a different way to solve my issues. I was lost. These days, I have noticed that parents receive so many information from doctors, midwifes, friends and from the internet…and in the end, they are still confused how the keep their most valuable piece safe from serious accidents…

Since 2017, I am certified by the official German child prevention association "BAG" and "DAPG" to help parents learn more about potential and hidden safety risks at home with their babies and toddlers…because child safety is so much more than just buying products…it starts with you.
I love to support you with your needs and questions because every baby, every family and every house has it's individual character and hidden safety hazards. I want you to feel safe. I. will guide you through and mindfully teach you to detect and prevent dangerous situations.
I am here to supporting & consult the Gravidamiga Team for their workshops and other events.
Find more information about me, my passion and all topics I can help you with on www.mykidssafe.de
I am looking forward to meeting you!



Child Safety starts long before First-Aid!