Meilenstein - Midwife Practice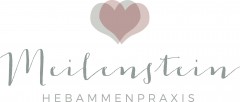 Counselling, pre-natal and post-natal care.
Hebammenpraxis Meilenstein is a practice who has several (after-care) midwives employed - giving them quite some flexibility.
Some of them speak great English.
They have a wide range of courses - albeit all in German.
More information on their homepage.


P.S. if you do not know what having a midwife in Germany is all about, please read our blog post here.
Hebammenpraxis Meilenstein
Esslingerstrasse 65
73765 Neuhausen
&
Uhlbergstraße 7
70794 Filderstadt – Plattenhardt
Telefon: 07158-9547409
E-Mail: info@hebammenpraxis-meilenstein.de